Tile Choices
More designs are available, please ask for more details.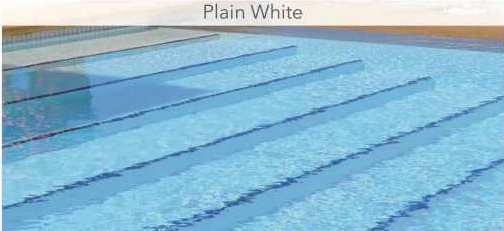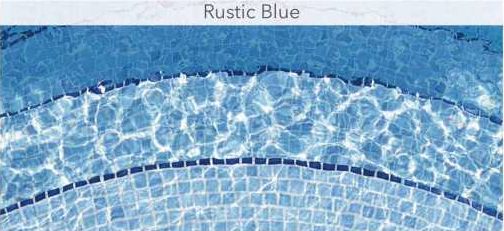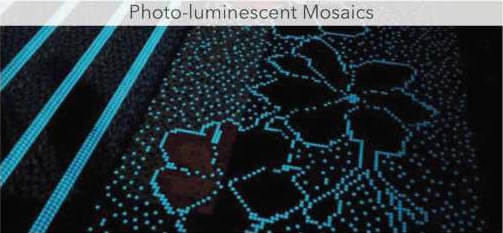 Create your environment and set the mood
POOL LIGHTING
Whether you're in the mood for a peaceful retreat or a party vibe, you can create a garden ambiance that is uniquely you.
All our pools are fitted with In-Pool Lighting. Whether you are looking for the standard white light or an upgrade to our color changing LED lights we have the right pool light for you.
LED lights offer mood lighting effects and energy saving benefits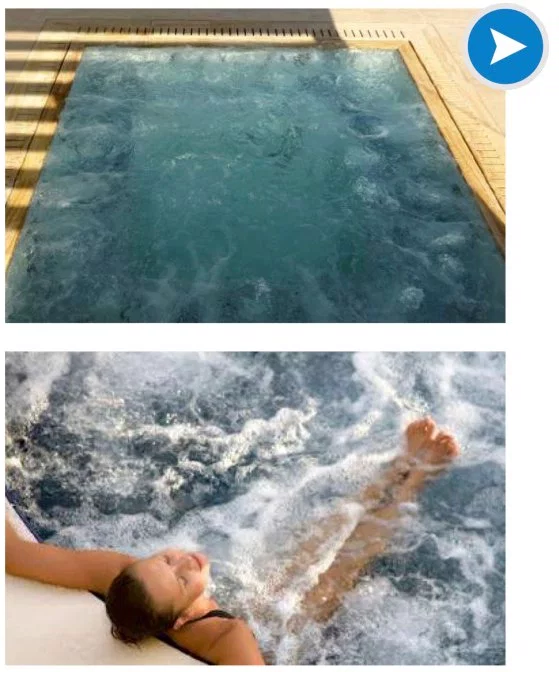 Bubbling water: fun & relaxation for all the family
BUBBLER SPA JETS
A must for pools with a seated area. The spa jets create bubbling water, fun for children and soothing for adults alike.
Create an aquatic workout in your pool
SWIM JET
A great way to exercise while using your pool, particularly in a small pool where the user is unable to do laps. The swim jet creates a current of water that you can swim against.
By swimming on the spot in the pool you can train and practice your swimming technique at the same time building up your strength and endurance, enjoying all the benefits of this exceptional water therapy.
Experience visual grace and tranquil sounds.
WATER FEATURES
We provide a full range of water features, including bubblers, water curtains and fountains to compliment your pool.
Water Conditioning
When you use your pool you need the assurance the water is clean, sanitized, safe & comfortable for pool users.
Traditionally pools have been sanitized by using chlorine chemicals. The problem with this is it can cause the water to feel hard and smell of chlorine, bleach hair and cause red-eye discomfort. Additionally, handling of chlorine chemicals is hazardous.
Contemporary pool water treatment systems avoid the need to add chlorine chemicals and provide much better solutions.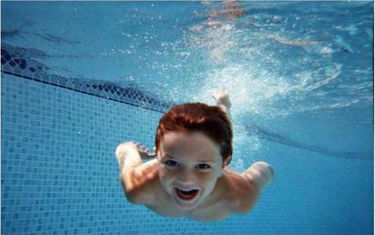 THE SALT SYSTEM
Works by converting salt in the pool water into sanitizing agents through electrolysis.
The capital outlay is offset by the saving on chemicals.
With a Salt Sytem the water has no odour and is soft and gentle on the eyes and skin.
Use the Salt System for a sanitized salt water pool which is silky smooth to swim in.
NON-CHLORINE OXIDATION
There are several truly non-chlorine oxidation products that when added to the pool water effectively removes bacteria.
A modern alternative to the traditional use of chlorine.
Please contact us for further details.
WATER TEMPERATURE CONTROL
We offer a range of systems to keep your pol at a comfortable temperature year round. Electric Heaters, Heaters/Chillers & Solar Covers.
Save water, energy and money
Smart Pools
absolute-pools understand the imperative of sustainability in design being cost-effective over time if it is to be widely accepted.
Our Smart Pools are increasingly the choice of today's discerning pool owner.
Our Smart Pols require a higher capital outlay than a conventional pool but they offer ongoing water and energy savings of the life of the pool and promote the quality of the environment. In doing so they retain the functionality and elegance which is at the core of absolute-pools.
The operating equipment is the heart of the pool, ensuring the water is kept clean, healthy to swim in crystal clear.
absolute-pools is leading the way in energy and water saving with a centrifuge filtration systems and variable speed pumps, which reduce the running expenses for the Home Owner and are good for the environment. TO find out more please get in touch with us.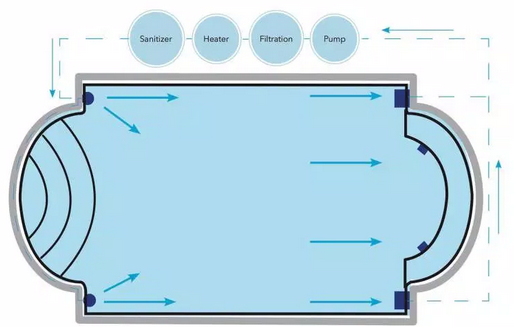 Combined with innovative pool insulation and automatic cover systems we provide a new generation of pool in terms of sustainability.
SOFT SPA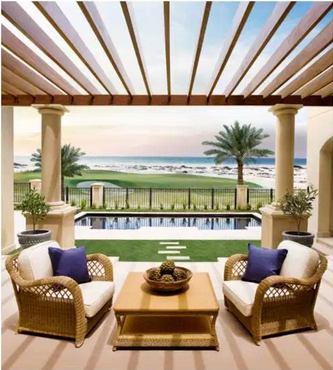 Enjoy quality outdoor furniture with your absolute-pool to feel the real sense of luxury hand-in-hand.
Kudos is the furniture division of the absolute Group.
We Specialise in Outdoor Furniture and Accessories.
Our furniture is designed in house and hand crafted to the highest manufacturing standards.
Please visit our website to view our full range of furniture and accessories.www.kudos-global.com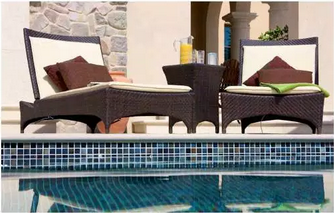 +971 4 3399 3155 | simon.kudos@absolute-pools.com